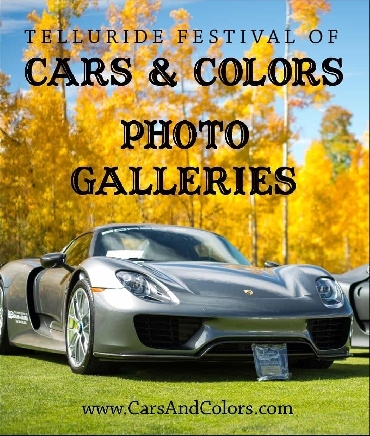 Date:
September 21, 2017 to September 24, 2017
Where:
Telluridee & Mountain Village, USAa
Event Type:
Education, Festivals & Fairs
The 3rd Annual Telluride Festival of Cars & Colors, September 21-24, 2017 is a world-class celebration for automobile aficionados and lifestyle enthusiasts set in the beautiful town of Telluride, Colorado. Nestled in the canyons of the San Juan Mountains, it's placed against the backdrop of Telluride's spectacular palette of September's autumnal colors. Focusing on high-end restorations, vintage and exotic vehicles, the festival will occupy three distinct venues over the course of the four days: the downtown Telluride Historic District, Mountain Village and the Telluride Regional Airport.